NYC Chimney Sweep
At NYC Chimney Sweep you'll find a directory of the best NYC Chimney Sweepers and NYC Chimney Sweeping Services available in New York and surrounding areas.
NYC Chimney Sweepers
Kings County Chimney and Furnace Co
(718) 891-0766
Brooklyn, NY
Luxor Chimney Sweep
(718) 637-6402
Brooklyn, NY
Mr Chimney
(212) 230-1444
New York, NY
Mr Clean Boiler Cleaning & Chimney Cleaning
(718) 204-0632
Long Island, NY
Sure Heet Chimney Sweeps
(718) 468-4455
Jamaica, NY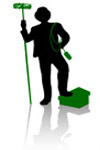 Call one of our NYC Chimney Sweepers today, as listed above, for NYC Chimney Sweeping, NYC Chimney Cleaning and other NYC Chimney and Fire Place services available in New York.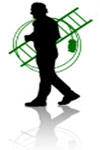 In addition to NYC chimney sweeping, New York home owners and business owners may also be looking for a New York City Landscaper for their New York City landscaping services.